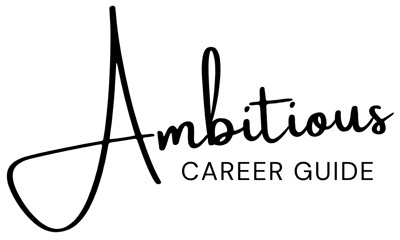 5 Tips to Build Confidence in your Job Search
Job Searching is stressful, here are 5 tips to help you be confident in your job search and the whole application process.
Job Searching can be tough and if you are changing job, it can be even harder. Here are some tips to help you build confidence in your job search.
1. Know the job that you are applying for. In order to be confident in the job search you need to know what you want. Do your research and narrow it down. Then you can target this role and have a proper strategy.
2. Write down why you are perfect for the job. Take an evening and sit down and write down all of the reasons why any company would be lucky to have you. Start with all your trainings and qualifications. Then go through your day-to-day job and write down all of your skills. E.g. speak to clients on a daily basis, that's customer service, customer management, problem solving skills and communication skills all in one task you do daily.
3. Use positive affirmations. Positive affirmations are key for setting a positive mindset to help you see that you are worthy of that job. If you think "why me?" Say "why not me". I "will" get the job of my dreams. "My dream job is just around the corner". This helps your mindset to keep going and keep applying for those jobs.
4. Get help. Sometimes we can be too hard on ourselves, and we may need words of encouragement of those around us to build back up our confidence. Is there a friend, family member or work colleague you can trust to help you with this? Alternatively, a Career Coach is a great investment. The Career Coach can show you where you have all of these skills, help you with targeting roles and work with you to build up the confidence to apply for those roles you thought impossible. You send me a message and I'll send you more information on how we can work together to build your confidence and land your dream job, or apply to work with me via the link below!
5. Preparation. Preparing is key to building your confidence. Know the roles you are applying for, the company you are applying for, what you can expect and learn every step of the job search process. This will help manage your expectations and help you build confidence.
If you do receive a rejection in your application, don't worry and don't take it personally. Learn from it, grow from it, and know the right job for you is just around the corner.
If you want be to cover any Job Searching related tips, please let me know and I'll try my best to cover them in the next blog posts.
Thanks for reading, 😊
Aisling