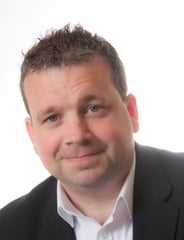 "The reason I chose Aisling was her enthusiasm for what she does. From the initial conversation she built a rapport with me through listening to my situation and was extremely positive about what could be achieved through partnering with her.
Working with Aisling kept me positive and enthusiastic my future prospects. She helped me recognise how my past achievements were very relevant in today's employment marketplace. The most positive experience in working with Aisling is the structure she helped me bring to how to self manage which is something I have carried with me ever since.
Overall my expectations have been exceeded working with Aisling, she simply brought to life what a bright future there could be ahead through listening, coaching and challenging me."
- Wayne Callaghan, Head of Partnerships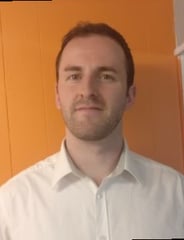 "I would highly recommend Aisling Healy Coaching. Her work is professional, detailed and thoughtfully edited. From sculpting my resume and cover letters it allowed me to become more competitive in the application process but also gave me the guidance and confidence required to excel in interviews.
Phenomenal service if you're looking to advance in your career or just get your resume started. I'm more than happy to recommend Aisling to my friends and colleagues. She undoubtedly adds value in any aspect of your journey."
- Ronan Burke, Digital Support Expert

"Aisling has been an invaluable help with my recent job search. Working with her has meant that I was able to get an objective view of my current skills, place in my career and interview demeanour. She has helped me gain a greater understanding of myself as a professional and the type of career I would be suited for. I was able to walk into interviews confidently because of the coaching that she has provided and would gladly work with her again."
- Iuliana Niculescu, Clerical Officer

"Aisling have helped me for CV preparation to compete in irish job market. Her approach of detailing the information was great. I hope that ill will write a job testimonial soon. Wishing her all the best for upcoming projects."
- Ganesh Prabhakaran, Senior Software Engineer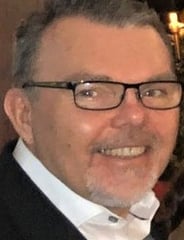 "I can't recommend Aisling Healy highly enough for her career coaching advice and guidance. Her expertise in HR Consulting has enabled me to fine-tune my CV and LinkedIn profile and provided me with valuable insights into how best to tailor job applications."
- Derek Brady, System Administrator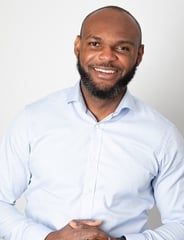 "Aisling played an instrumental role in helping me settle into my first job in Ireland. She was very supportive in helping me understand many things i did not understand at the time as a new employee from a different country. Even with acquiring my work permit. Thanks Aisling."
- Tobe Ezeife, Business Intelligence Analyst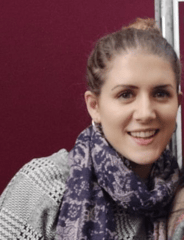 "Aisling has enabled me to identify not only what career path I should take, but also my preferred sector. During our video session I realised how important job satisfaction is to me and to work somewhere that aligns with my values. She also gave my CV a much-needed makeover after helping me recognise my career accomplishments, The time and effort she has given me has not only exceeded my expectations, but also made her services very cost effective for me. I'm very grateful for the advice and support she's given me."
- Laura McDermott, HR Professional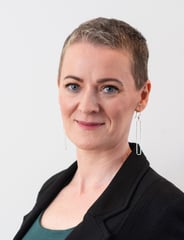 "I came across Aisling's Career Coaching Service when I was considering going back to the employment market after several years of Self Employment. I availed of her Introductory Free Consultation and was really impressed by Aisling's professionalism, enthusiasm, her warm and encouraging style, and how readily she 'got me' and what I was looking for in a career move.
Aisling provided invaluable advice and guidance throughout my job search, from helping me to update my CV and customise Cover Letters, helping me to define the type of role I would enjoy next to blend an eclectic mix of skills and experience, right through to interview coaching.
Perhaps more importantly Aisling kept in touch throughout the search process, and offered consistent encouragement and reassurance that the the right role would come. And indeed it did! Thank You Aisling for your help on the journey and your many invaluable insights and guidance. It was a pleasure working with you and I am more than happy to recommend your services. We all need someone like you on our side when embarking on the somewhat daunting task of actualising a Career move or change!"
- Yvonne Lucas, Psychotherapist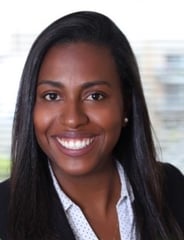 "I would highly recommend Aisling Healy Coaching. She's absolutely experienced on what she does. It was really helpful being prepared by her for my interview on competency based questions. In the interview preparation she covered as many example situations as possible then many of those questions came up on my official interview. It was brilliant to feel ready to answer any questions in the interview."
- Daniela Vilaca, Payroll Specialist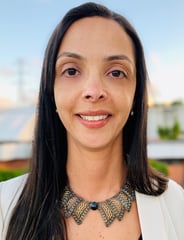 "Aisling has helped me with my CV and interview training. After two years in Ireland I finally decided to pursue my career here and she really helped me in this transition. She is very professional, attentive to details and she managed to get the best of my experiences and skills to show my full potential. I am very glad to recommend her services to other people and I look forward to starting my new job soon! Thanks Aisling!"
- Cintia Porter, Legal Secretary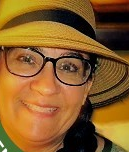 "I was fortunate to discover Aisling at Virtual Recruitment Ireland. Aisling is so thorough and provides so much guidance, I cannot keep up! Since I have been on the hiring side of things for quite a while, she has brought me up to date concerning job search, documents, social media, etc. She constantly and consistently inspires others through her motivational postings and educational videos. Aisling has exceeded my expectations! I'm grateful that she met and served the challenge of helping someone in another country. I highly recommend Aisling!"
- Melanie Burke-McCarty, Executive Assistant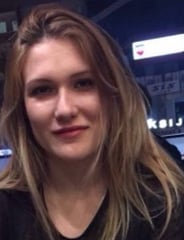 "I would highly recommend Aisling Healy. She helped me out a lot. She has always been friendly and made me feel confident about myself. She helped me to decide which career path I should follow and take strong steps into it. She brought amazing innovations to my CV and my cover letter. My LinkedIn profile looks way better now. After being prepared by her, I was able to get my first offer in 2 weeks. I am very much appreciated for everything she has done for me."
- Gizem Degirmenci, Project Coordinator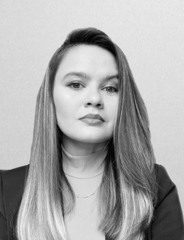 "I found that I wasn't preparing myself well for my interviews, I didn't feel confident to speak about my career. [Aisling's service] helped me more than I expected, with the mock interview I could work on my mistakes. Now I feel more confident for any interview process, I am sure that the mock interview was essential for this process. I got the job and so glad, I found this service at the right time, I highly recommend it to anyone who is struggling with a job interview."
- Francisca Silva, Payroll Specialist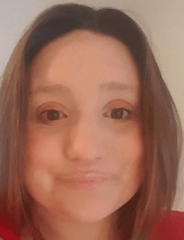 "I have just completed an intensive career coaching course with Aisling Healy at Aisling Healy Coaching. I highly recommend Aisling, job hunting has been stressful with many highs and lows, however, the coaching and meetings through zoom reminded me of my skills and abilities. Aisling uses diverse and innovative measures to encourage goal setting, instilling confidence and resilience along with the many other elements of job hunting. In addition, Aisling's CV and cover letter writing skills are exceptional.
If anyone is struggling to curate their own Cv and Cover letter and/or need guidance around their career in any capacity I highly recommend Aisling and her service.
When I secure a position I will be confident that Aisling's service provided me with the tools and skills to do so."
- Aisling Graydon, Research Assistant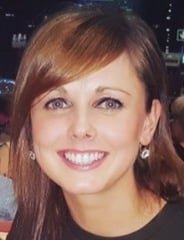 "If you are questioning your career path, doubting your CV + Cover Letter and your own abilities in general then who better to stumble upon than Aisling. I came across Aisling on LinkedIn and decided to invest in Aisling to challenge myself and seek what I wanted from my own career path. Aisling is very attentive and provided support, advice and encouragement along with assistance with a brand new CV, Cover Letter & LinkedIn tips."
- Gráinne Murphy, Customer Advisor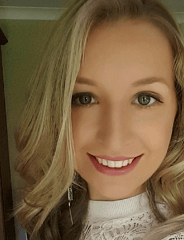 "Aisling was extremely helpful in finding my new role. She highlighted my skills and achievements that are transferable to other industries, which gave me the confidence to change my career and land my new role. I'm very happy in my new role and truly believe I have Aisling to thank for getting me here!"
- Kim Bevans, Corporate Key Account Manager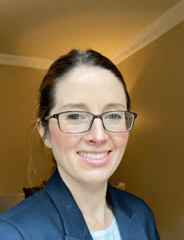 "Aisling is very professional and personable. I have been working with her recently after taking a career break. I wanted to use the opportunity to reassess what I wanted from my career using the skills that I had built up over 20 years. Aisling was very positive and encouraging, giving me confidence and a clear plan to use those skills in a different role. I would recommend Aisling to anyone looking for some help or guidance in their career."
- Claire Mulcahy, Internal Communications Officer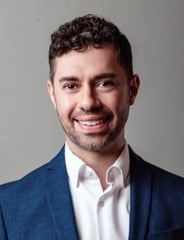 "I might say that my goals for 2021 started being planned way in advance. My professional career as well as to be prepared and confident for new opportunities was definitely one of these goals, which I could achieve thanks to Aisling Healy. I have to say that her professionalism and knowledge stands out.
She helped me not just to boost my confidence but also she made me believe in myself. And of course the results could not have been better. I'm grateful for being able to join one of her online career coach programs and for all the experiences we went trough during the process of job hunting. Thanks for all your support and wishing you the best always!"
- Claudio Sentana, IT Business Analyst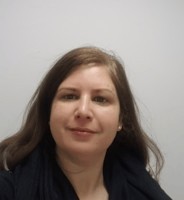 "I would highly recommend Aisling Healy and her services. She transformed my CV and Cover Letter. I am currently working my way through her recommendations for my other online profiles and am already seeing the great changes she has recommended. She has been very professional and delivered my requirements to deadline."
- Patricia Lane, Project Coordinator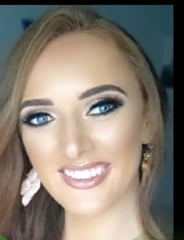 "I would highly recommend Aisling and her services. I was recently working with her in hope to find a new job. Aisling completely transformed my CV, cover letter and gave me such amazing advice. Aisling helped me realised all the experience I do have and how I can apply it to other industries. She helped in believe in myself and to get the confidence back I needed.
Aisling is constantly out on social media , keeping people positive with her Instagram and YouTube videos reminding people how to keep their goals on track. Job hunting can be extremely stressful but thanks to Aisling this has become easier to do from her tips on what to do , her encouragement, patience, the zoom call meetings with her and her overall provided support throughout. I would highly recommend Aisling to anyone who is looking for guidance and help on their career change."
- Maria Leamy, HR Admin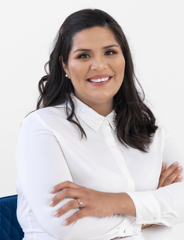 "When I contacted Aisling for the first time I wasn't sure about what I was looking for neither what I was going to receive in exchange. I originally contacted her for some interview preparation and we got on so well that I opted for a LinkedIn optimization, 1 clarity coaching session and 3 interview coaching sessions. I can't recommend Aisling enough and all the great support you provided to me.
From the first 30 min free consultation I got engaged and after our 4 intensive coaching sessions I felt so empowered. I learnt a lot with her and I built up a strong confidence on my professional potential and my communication skills (considering English isn't my native language). Aisling helped me to improve my answers when interviewing as well as storytelling my own experience in a more impactful and engaging way.
Soon after my LinkedIn optimization I started to attract so many views to my profile and talking to recruiters I even ended receiving 2 great job offers in a short time.I find Aisling services very professional, customized to client's needs and especially effective and I would recommend to anyone in need to have career advice or job interview preparation to definitely contact her. You won't regret it. Thanks Aisling."
- Yrays Delgado, Operations Manager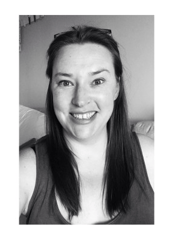 "Aisling helped me achieve my next steps in my career more than I ever could have on my own. I knew I wanted to progress in my career but was stuck as to how and what to do next. I had exhausted all the avenues I was aware of, I had done everything I could think of. But this is where Aisling launched me further than I could have hoped for. I was applying for jobs and getting nowhere until Aisling gave me a complete overhaul in just a few hours. I was then more equipped and more focused on what I wanted and how to get there.
She had experience and knowledge of the recruitment process that I just didn't have. With Aisling's focus and ability to pull out my transferable skills I ended up being offered three incredible jobs, giving me the opportunity to accept the job that felt right for me.
I went from months of not even getting interviews to having the choice between three amazing jobs. It was so empowering. And Aisling was the reason for this. Aisling also helped me realise my own value, which translated to me getting much higher salary offers than before. I cannot recommend Aisling enough. I cannot wait to go to work in the morning now, I am doing something I love and it's all thanks to Aisling"
- Cathy Duggan, Project Manager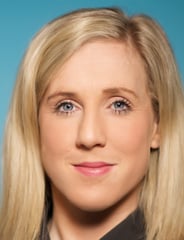 "Finding myself at a career crossroads Aisling was a great beacon of hope and motivation. I accessed options in the market, but Aisling met my requirements and very professional.
I found from the initial introduction call as was a great fit, putting me at easy and pushing me out of my comfort zone in equal measure. Aisling was very responsive, flexible, and understanding of my needs.
A key outcome of my interactions with Aisling are renewed focused motivation and confidence, along with clear direction. I was unsure what to expect and happy to say, it exceeded any hopes, with huge thanks to Aisling."
- Gráinne Daly, Project Manager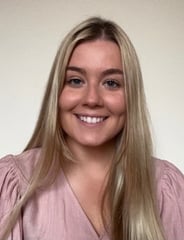 "I chose to book in with Aisling because I wanted to explore what other occupations my skill set would suit. Also needed support with CV and Cover letter as writing would not be one of my strong points and I had not written up a CV or letter in a while so was very rusty.
I was unsure of what other occupations would suit me and my skill set so sitting down and having the 1 hour meeting to go through my skill set and potential suitable occupations meant I now have a clearer picture in my head whereas before I was pretty lost.
I was recommended Aisling by a friend and I am glad I took her advice. Overall it has all been a very positive experience. Aisling is very approachable and helpful. It is a great service for people like me who are just a little lost. Would definitely recommend Aisling's services to a friend. Also, I am really impressed (so are my friends and fam) with the CV and cover letter.""
- Isabel Gough, Recruiter
Anonymous Testimonials (due to currently working etc.)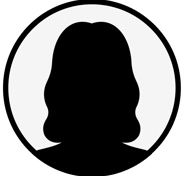 "I chose to sign up with Aisling because I felt I was stuck in a rut in my previous Company and Position. I had worked there for almost a decade and even though I knew it wasn't a place I could progress further and was not challenging me anymore it was daunting to think of Job hunting and leaving a position I was good at! I had reached a point where I had been in the same company so long. That I felt my skills may not be valuable in another company. I knew to reach my personal goals it was time to move on, be challenged again in a role and a company where there were more progression opportunities.
Career Coaching with Aisling has been the best Investment in myself I've ever made. She helped me Set Goals , identify my 'Why' , identify skills I never realised were valuable in roles which really built my confidence to start applying for roles. During my coaching with Aisling we had spoken about roles I was interested in and how difficult I found it to understand the roles I was suited to on sites such as LinkedIn. Aisling worked with me on understanding the Job Spec and identifying what matched my skillset. This was a total game changer for me!
Aisling is an excellent coach and really helps you to analyse your career goals and get excited about applying for new roles. She also puts massive emphasis on how important it is to look at companies that values align with your own. Aisling is extremely focused keeping you on track with your goals by setting Daily, Weekly, 30 day , 60 day plans.
Without the help of Aisling, job hunting would have been something I continued to think about, but I never would have had the courage to actually put into action. I could not recommend Aisling Healy Coaching Enough. The Career coaching I completed with her exceeded all my expectations. She creates a positive, welcoming environment for you to start your journey to finding your perfect career."
- Sales Manager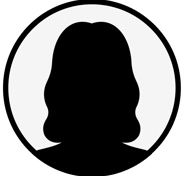 "I needed someone to help me to focus on taking my career to the next level and I chose Aisling Healy Coaching services because of the wealth of experience and knowledge gained from years of working in the Human Resources/Recruitment sector. From the first video meeting with Aisling, her enthusiasm and professionalism were very apparent.
Not only did Aisling do an excellent job on tailoring my CV, help me prepare well for an interview, but she also provided me with an array of goal setting tools and tips that I can apply to many aspects of my career and professional life. However, it was the confidence and belief that she instilled in me about my own experience and skills that give me no hesitation in recommending Aisling to anyone who needs some guidance in focussing on their career and whatever changes they want to make."
- Product Manager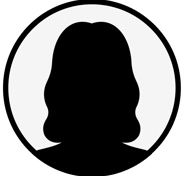 "I was on a path of taking jobs out of desperation and never giving myself time to explore different paths. Aisling seemed approachable and down to earth and seemed to know a lot about the working world. I wanted to see what insights she could provide into other fields I wasn't familiar with and see if there was another industry or role I would be better suited to.
Aisling gave me real clarity on what I want from a job and life in general! The chat with her helped me see where my priorities lay in my personal life and how I could reflect those in my job too, I didn't have to sacrifice my wants or personality for a role. I started to explore the new areas she suggested. She also helped me appreciate the experience I have and not to sell myself short when looking for new roles.
I enjoyed our chat so much! Aisling was so good at picking up on what I was really looking for, when I wasn't even sure about it myself. I also loved how she didn't just stick with traditional career routes and encouraged exploring yoga teaching. It gave me confidence in the experience I have and what I can bring to a role.
This service completely exceeded my expectations. I took the free half an hour consultation to see what the service would be like, Aisling was so easy to chat to and seemed genuinely interested and eager to help! I really didn't expect to not only get clarity on what I want from a career but also from what I want from life in general!"
- Account Manager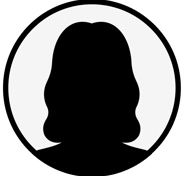 "I came across Aisling via LinkedIn and reached out to her regarding some queries and issues I was having in my workplace regarding culture and behaviours. I was trapped in a mindset of feeling that this couldn't be dealt with and felt that alternative employment was not an option for me.
Aisling was amazing! She posed questions to me that I hadn't asked myself and gave me a very objective and fair perspective in which to see my current situation. My sessions with Aisling tied in to the same timescales for performance reviews and with Aisling's clear guidance, I was able to really set out what I wanted to say about my own performance but to also see this review as the opportunity to give feedback the other way to the employer. Aisling helped me to take out the emotion in what I was saying, giving me the most amazing tips as to how to articulate certain points but most importantly, giving me the confidence to deal with things head on rather than having to silently suffer. Aisling made is so clear to me what is and is not acceptable as my own opinion on this had become so blurred, and instilled a belief in me that alternative work is an option if indeed I chose to take that path!
From my sessions with Aisling - work life has transformed! By communicating effectively, I have dealt with the scenarios and concerns that I had and I could not have done this without Aisling's advice and guidance! Professional through and through, yet personable, I could genuinely not recommend Aisling's services enough! My expectations were exceeded beyond belief!"
- Development Manager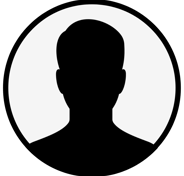 "I had been considering changing career for a while having been in my current position for 10 years and with the same employer for 18 years I felt anxious about the thoughts of applying for a new job.
I found Aisling on Linkedin and done a clarity session, got help remastering my CV and LinkedIn profile, then done an interview preparation session.
Working with Aisling and taking on board all of the feedback has given me great confidence in myself and I am no longer anxious about sending my CV out to potential employers and I feel confident about attending interviews.
Aisling also took the time to respond to several emails I sent when I was unsure of something and was very understanding when I had to change a booking at short notice. I was very happy at the interview session to see how everything we had gone through, all fell into place so nicely. The experience of working with Aisling far exceeded my expectations and I would highly recommend Aisling's service to others."
- Maintenance Technician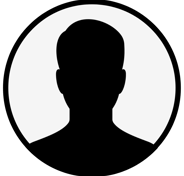 "I would highly recommend Aisling to anybody looking for a new job or role. She clearly identifies strengths and skills that are transferable and outlines potential roles that you might not have considered. I particularly found her LinkedIn optimisation very helpful and her steps to update my profile were very clear."
- Operations Manager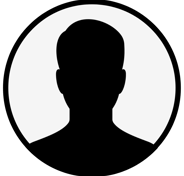 "I had been toying with the idea of connecting with a Career Coach for quite some time and from the very first consultation I knew Aisling was the right Coach for me.
Although certain about the area I wanted to continue working in, my confidence had been knocked and my goals strewn all over the place. Aisling's 4 week course is exactly what I needed in order to put some structure around my thoughts and ambitions and to also develop clear pathways for how I was going to achieve these goals. Aisling's positive and understanding attitude made her a delight to work with and I looked forward to our meetings each week. I'm on track and more focused than I've ever been. 5 stars and a massive Thank You!"
- Wellness Manager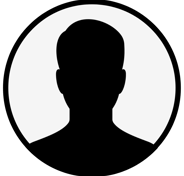 "I had the pleasure of working with Aisling as part of her 4-week Intensive Coaching Program.
I selected this program to assist me in terms of completing a career change. The program allowed me to gain momentum and achieve real progress through its structured approach. This consisted of an initial questionnaire to understand my needs, crafting clear, precise and attainable goals, to reviewing my CV, cover letter and also obtaining valuable information on industry insights.
I found Aisling to be extremely committed and focused on my needs through careful listening and always went the extra mile in terms of customer service. Overall, it was a positive experience and would recommend the service."
- HR Advisor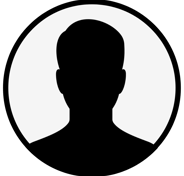 "Before I reached out to Aisling, I was applying for jobs and wasn't getting any opportunities.
I reached out to Aisling and she was able to tailor my CV to highlight my strengths and my experience.
Within a couple of weeks I had 4 interviews scheduled and now I begin my new role.
I wouldn't be in this position without the help from Aisling and I highly recommend Aisling to anybody that may need help with their CV or with interview techniques."
- Shane, Process Technician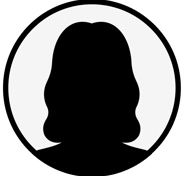 "I would highly recommend Aisling Healy Coaching. Aisling is very professional, knowledgeable and she is so enthusiastic and passionate about what she does.
In the two sessions I had with Aisling I have become more confident in my skillset and have a much clearer idea of the career path that I would like to follow. Aisling provides detailed feedback after the sessions with so many helpful tips and advice with regards to CV, cover letters, LinkedIn & interview questions. Aisling has been very supportive and I would recommend her services to anyone looking for help or guidance in their career."
- Aoife, Teacher