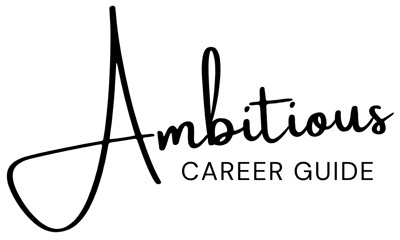 The Personalized 1-to-1
Land Your Dream Job Programme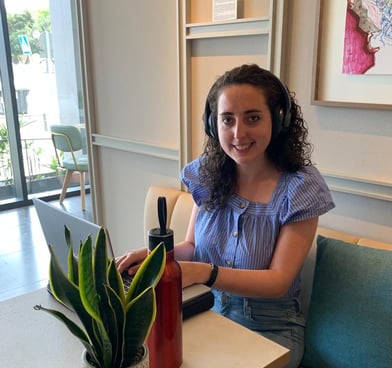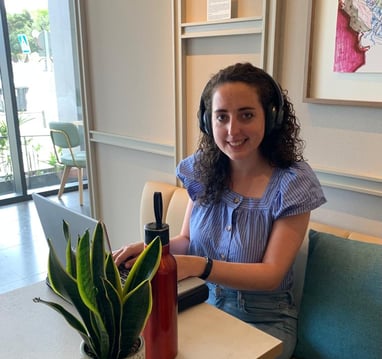 The ultimate step-by-step programme to Land Your Dream Job, completely tailored towards your needs.
A personalized 1-to-1 Coaching Programme for you that is tailored to your needs so you can finally start getting SEEN with your job applications, get called for interviews, and end the days of constant rejections.
You are a job seeker who is sick of constant rejections or worse – not hearing anything back at all and you really want to land your dream job.
You are in the right place.
I've been where you are, fed up, overwhelmed and really wanting a change in roles where you can feel fulfilled, and enjoy going to work every day.
I am determined, committed and passionate in helping you finding that job that you love getting up for in the morning.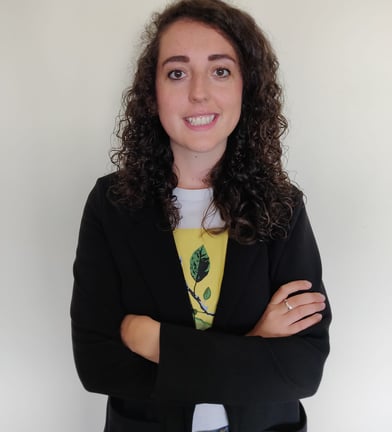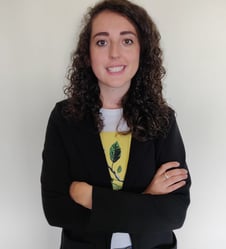 Do you tick any of these boxes?
✅ Fed up with your current job, going through the motions every day and want a change but don't know where to begin
✅ Sick of getting constant rejections to every application
✅ Annoyed that you aren't even getting a reply to your job application, not knowing why you keep getting ghosted
✅ Attending an interview, feeling like it went well, and not getting the job offer at the end
✅ Tired of settling for the job you don't really want as you don't feel you can land the job you really do want
You roll out of bed, you have your morning coffee, bit of breakfast and you're already looking forward to the challenge ahead.
You're in a company that cares about it's employees, it's challenging, rewarding, with a great team, higher salary, great benefits and actual career progression.
You have a fantastic, collaborative team, higher pay, great benefits and more.
Your dream job, whichever way you picture it, is out there and it's waiting for you.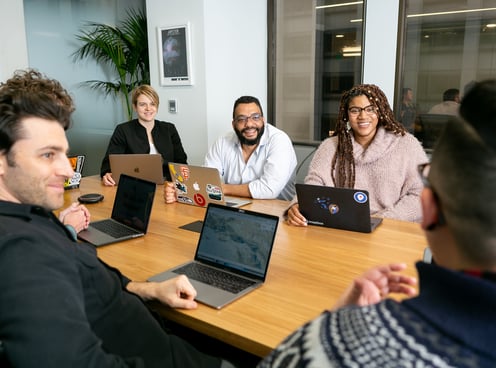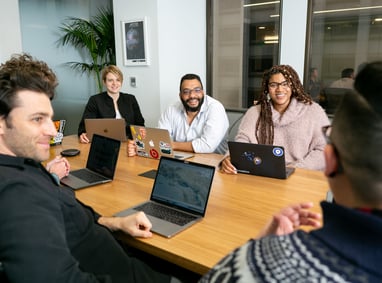 I have been in your shoes and I understand your frustration.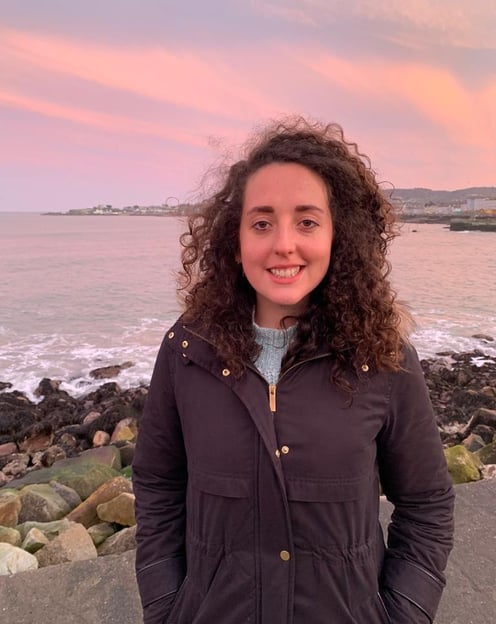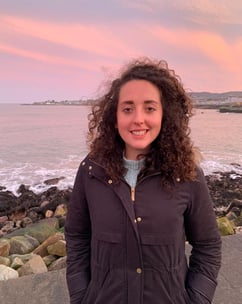 When I started the job search, we were just coming out of a recession and finding a job in HR felt impossible. After many (many) applications I landed a job in a recruitment agency and began the journey to getting a role in Human Resources.
Working in recruitment really taught me immediately what companies look for in candidates, the profiles that interest them, the candidates that make good impressions in interviews. I quickly learned what made candidates get rejected again and again.
Here I learned to refine my own job search strategy and I landed a HR & Recruitment role at an IT Consultancy where I landed 3 promotions in 3 years.
I also saw mistakes candidates made again and again that stopped them for getting called for interview or moving to offer stage and I wanted to help. I knew if they can just make those changes they would get SEEN. And that's how I came to be a Career Coach. I want your applications to get SEEN and get called for that interview, and more importantly, get offered.
How to be successful in your Job Search?
✔️ You need to get clear on the job roles that you are targeting so that you can go all in with your search
✔️ You need to get into the right mindset, believe in yourself, believe that it is possible, and learn how to overcome rejections and keep going
✔️ Craft the right resume, cover letter and LinkedIn, making sure they are fully optimized to help you STAND OUT
✔️ Learn how to ace that interview, by learning how to answer the common interview questions and understand what the recruiter is rating you on
✔️ Understanding how to negotiate an offer to make sure you are getting what you are worth
And it really helps to learn from someone who has the experience in the entire recruitment process to answer all of your questions and remove any doubts that you have.
Welcome to my 1 – to – 1 Personalized Land Your Dream Job Programme.
My proven GSL Framework that has helped over a hundred clients land their dream jobs and "love getting up for working in the morning".
What is my signature "GSL" Framework?
Step 1: Getting Clear
On your skills, abilities and qualities for the job you want along with getting clear on the roles you are applying for so you can be targeted in your job search.
We also work on your job search mindset to help you through the entire process, stay positive and avoid overwhelm.
Step 2: Stand Out Brand
Create your resume, cover letter and LinkedIn to get SEEN and called for interview.
We make sure your branding materials are fully optimized to STAND OUT to the recruiter when applying for jobs.
Step 3: Land Your Dream Job
Learn the job search strategies you need to help you stand out and the interview techniques to help you land that offer and be ready to negotiate to get that salary you deserve! 😊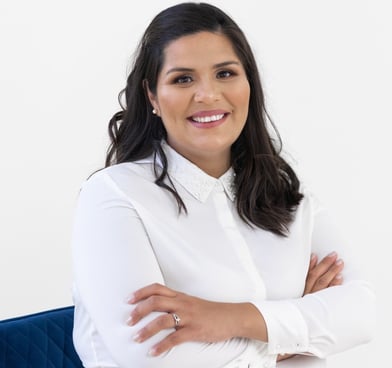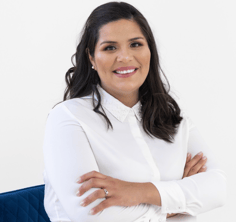 "When I contacted Aisling for the first time I wasn't sure about what I was looking for neither what I was going to receive in exchange. I originally contacted her for some interview preparation and we got on so well that I opted for a LinkedIn optimization, 1 clarity coaching session and 3 interview coaching sessions.
I can't recommend Aisling enough and all the great support you provided to me.From the first 30 min free consultation I got engaged and after our 4 intensive coaching sessions I felt so empowered. I learnt a lot with her and I built up a strong confidence on my professional potential and my communication skills (considering English isn't my native language).
Aisling helped me to improve my answers when interviewing as well as storytelling my own experience in a more impactful and engaging way.
Soon after my LinkedIn optimization I started to attract so many views to my profile and talking to recruiters I even ended receiving 2 great job offers in a short time.
I find Aisling services very professional, customized to client's needs and especially effective and I would recommend to anyone in need to have career advice or job interview preparation to definitely contact her. You won't regret it. Thanks Aisling."
Giovanna Delgado, Operations Manager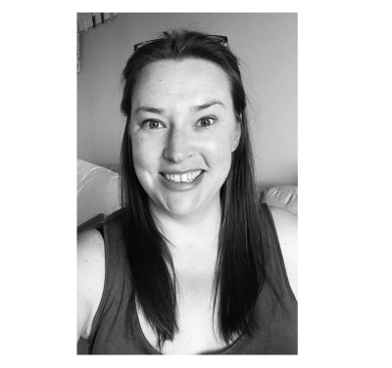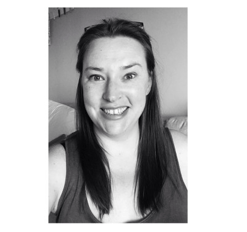 "Aisling helped me achieve my next steps in my career more than I ever could have on my own. I knew I wanted to progress in my career but was stuck as to how and what to do next. I had exhausted all the avenues I was aware of, I had done everything I could think of.
But this is where Aisling launched me further than I could have hoped for. I was applying for jobs and getting nowhere until Aisling gave me a complete overhaul in just a few hours. I was then more equipped and more focused on what I wanted and how to get there.
She had experience and knowledge of the recruitment process that I just didn't have. With Aisling's focus and ability to pull out my transferable skills I ended up being offered three incredible jobs, giving me the opportunity to accept the job that felt right for me.
I went from months of not even getting interviews to having the choice between three amazing jobs. It was so empowering. And Aisling was the reason for this. Aisling also helped me realise my own value, which translated to me getting much higher salary offers than before. I cannot recommend Aisling enough.
I cannot wait to go to work in the morning now, I am doing something I love and it's all thanks to Aisling"
Cathy Duggan, Project Manager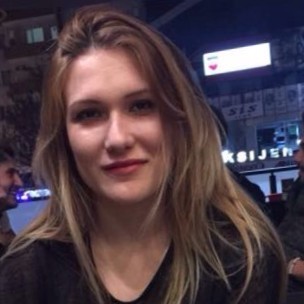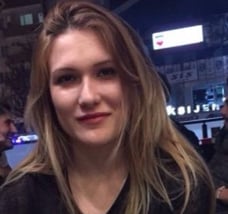 "I would highly recommend Aisling Healy. She helped me out a lot. She has always been friendly and made me feel confident about myself.
She helped me to decide which career path I should follow and take strong steps into it. She brought amazing innovations to my CV and my cover letter. My LinkedIn profile looks way better now.
After being prepared by her, I was able to get my first offer in 2 weeks. I am very much appreciated for everything she has done for me."
Gizem Degirmenci, Project Coordinator
Coaching call 1:
Before we begin the coaching calls, you will receive a questionnaire to complete that delves deeper into your challenges, your hopes, goals, and dreams. This will give me a deep understanding of where you need the most help to tailor the programme around your needs.

We then organise a schedule that works for us both and I will send you invites for the next 6 weeks.

Our first coaching call will be approx. 1 hour 30 minutes.

During this call we get absolutely clear on your job search mindset, the roles that you are targeting, your career history, your job searching plan to ensure it's manageable for you and your job search strategy.

You should leave this call feeling empowered with great clarity on your next steps, and you will also receive some work to complete before our next coaching session.

You will also receive notes after this session.
Coaching call 2:
This call will last approx. 60 minutes and we will work on your resume and cover letter.

We will talk through all of your experience to date and ensure that we are optimizing your fantastic experience to show all your amazing skills and abilities to the recruiter.

You will learn the skills you need to create your resume and cover letter, so you know how to do this going forward forevermore.

You will receive your updated edited resume and cover letter we worked on during the coaching session after the call, you will have the opportunity to update your resume and cover letter with changes.

When you have worked on it, you will send your resume and cover letter to me. I will review it, make edits and tidy up the format and send them to you for final review to ensure you are satisfied with your new documents.

We will also spend time looking at your LinkedIn profile and how to optimize it to get the attention of the recruiter.

You will receive follow up notes and work to complete.

You should leave this session feeling clear on how your resume, cover letter and LinkedIn should be and fully optimized for the recruiter to see you.
Coaching call 3:
This call will last for approx. 60 minutes

We will focus on your interview skills and this interview will be a mock interview.

We will take a job spec for a role that you are applying for. I will design questions based on the job spec and we will begin with a Q & A session. You will receive feedback on how to answer each question to impress the recruiter.

You will receive follow up notes and summary of where you need to continue working on.

You should leave this call being super clear on how to perform well at interview to impress the recruiter and get that offer.
What exactly can I expect in the Programme?
This is not limited to the above topics and will very much be dependent and tailored towards your needs.
Bonuses included in the programme:
✔️ After each coaching session you will receive detailed notes from me (within 3 working days of the coaching session) with some follow up work to complete so you can take action after each Coaching Call and be held accountable to complete all these steps. (We all need some accountability).
✔️ You will also have email support to me between sessions for any questions you may have.
✔️ Templates and worksheets.
✔️ Personalized review and edits of your CV/Resume, Cover Letter and LinkedIn.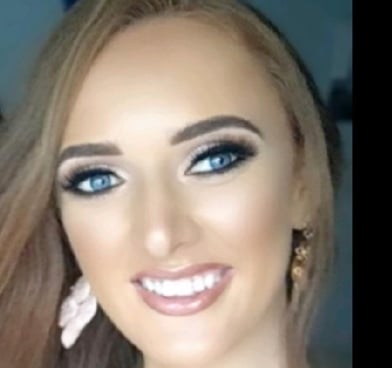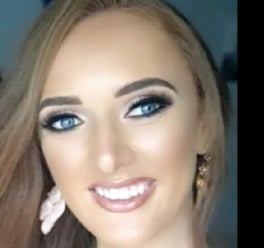 "I would highly recommend Aisling and her services. I was recently working with her in hope to find a new job.
Aisling completely transformed my CV, cover letter and gave me such amazing advice. Aisling helped me realised all the experience I do have and how I can apply it to other industries.
She helped in believe in myself and to get the confidence back I needed.
Aisling is constantly out on social media , keeping people positive with her Instagram and YouTube videos reminding people how to keep their goals on track.
Job hunting can be extremely stressful but thanks to Aisling this has become easier to do from her tips on what to do , her encouragement, patience, the zoom call meetings with her and her overall provided support throughout. I would highly recommend Aisling to anyone who is looking for guidance and help on their career change."
Maria Leamy, HR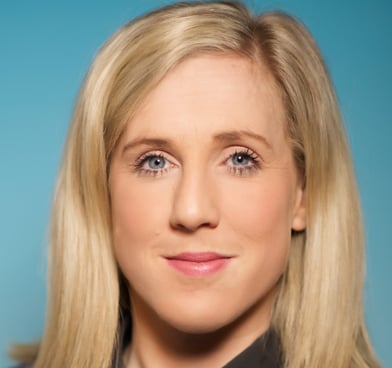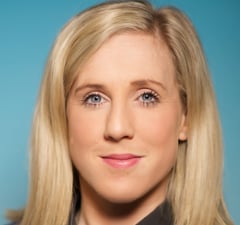 "Finding myself at a career crossroads Aisling was a great beacon of hope and motivation. I accessed options in the market, but Aisling met my requirements and very professional.
I found from the initial introduction call as was a great fit, putting me at ease and pushing me out of my comfort zone in equal measure.
Aisling was very responsive, flexible, and understanding of my needs.
A key outcome of my interactions with Aisling are renewed focused motivation and confidence, along with clear direction. I was unsure what to expect and happy to say, it exceeded any hopes, with huge thanks to Aisling."
Gráinne Daly, Project Manager
Who is the programme for?

IT
Sales
Marketing
Finance
HR
Healthcare
Recruitment
Project Management
Customer Success
Consulting
Examples of roles my past clients have come from: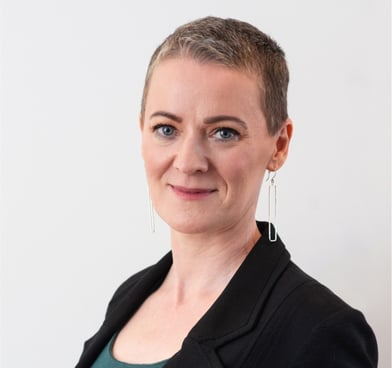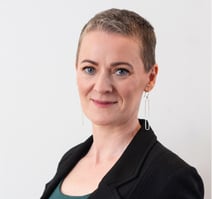 "I came across Aisling's Career Coaching Service when I was considering going back to the employment market after several years of Self Employment.
I availed of her Introductory Free Consultation and was really impressed by Aisling's professionalism, enthusiasm, her warm and encouraging style, and how readily she 'got me' and what I was looking for in a career move.
Aisling provided invaluable advice and guidance throughout my job search, from helping me to update my CV and customize Cover Letters, helping me to define the type of role I would enjoy next to blend an eclectic mix of skills and experience, right through to interview coaching.
Perhaps more importantly, Aisling kept in touch throughout the search process, and offered consistent encouragement and reassurance that the the right role would come. And indeed it did!
Thank You Aisling for your help on the journey and your many invaluable insights and guidance. It was a pleasure working with you, and I am more than happy to recommend your services.
We all need someone like you on our side when embarking on the somewhat daunting task of actualising a Career move or change!"
Yvonne Lucas, Psychotherapist
Frequently asked questions:
Q.1. How long is this programme for?
This program lasts 6 weeks in total, and it does require your commitment. I have a proven method that has worked for over 100 of my clients but only for those who put in the work and implement everything they are taught. The best thing about this program is that they are all completely manageable tasks and organised to fit around your schedule so that you aren't feeling stressed completing job searching activities - removing the overwhelm.
Q.2. How quickly can I see results?
You can see immediate results in your job search mindset, learning, and job searching skills.

In terms of landing your dream job, while I can't guarantee timeframes, I can tell you I've had past clients who have landed interviews and their dream jobs within 4 weeks of working with me. It does depend on a number of factors, i.e. the work you put in, what your situation is (e.g. if you are changing career or industry) or can depend on where you are in the process.

Whatever your situation, I will be there to guide you through it step by step so you can feel confident in your search.
Q.3. What locations do you cater for?
I work with clients all around the world, from the USA, Canada, Europe, Australia, UK and New Zealand. Sometimes there are some slight changes that vary with countries, but largely the job searching principles and skills are the same and I will teach you how to master the job search process wherever you are located.
Let's discuss the right option for you and book in a call here: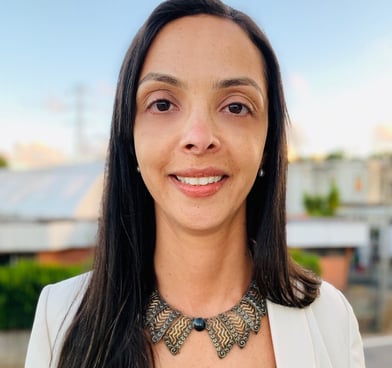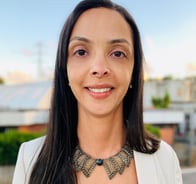 "Aisling has helped me with my CV and interview training. After two years in Ireland I finally decided to pursue my career here and she really helped me in this transition. She is very professional, attentive to details and she managed to get the best of my experiences and skills to show my full potential.
I am very glad to recommend her services to other people and I look forward to starting my new job soon! Thanks Aisling!"
Cintia Porter, Legal Secretary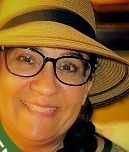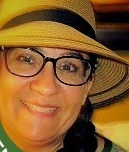 "I was fortunate to discover Aisling at Virtual Recruitment Ireland. Aisling is so thorough and provides so much guidance, I cannot keep up! Since I have been on the hiring side of things for quite a while, she has brought me up to date concerning job search, documents, social media, etc.
She constantly and consistently inspires others through her motivational postings and educational videos. Aisling has exceeded my expectations! I'm grateful that she met and served the challenge of helping someone in another country. I highly recommend Aisling!"
Melanie Burke-McCarty, Executive Assistant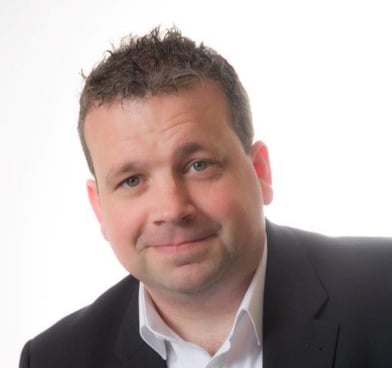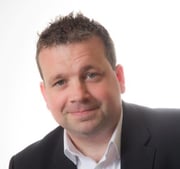 "The reason I chose Aisling was her enthusiasm for what she does. From the initial conversation she built a rapport with me through listening to my situation and was extremely positive about what could be achieved through partnering with her.
Working with Aisling kept me positive and enthusiastic my future prospects. She helped me recognise how my past achievements were very relevant in today's employment marketplace. The most positive experience in working with Aisling is the structure she helped me bring to how to self manage which is something I have carried with me ever since.
Overall my expectations have been exceeded working with Aisling, she simply brought to life what a bright future there could be ahead through listening, coaching and challenging me."
Wayne Callaghan, Head of Partnerships